SMP RCRS
Touring / Touring-Light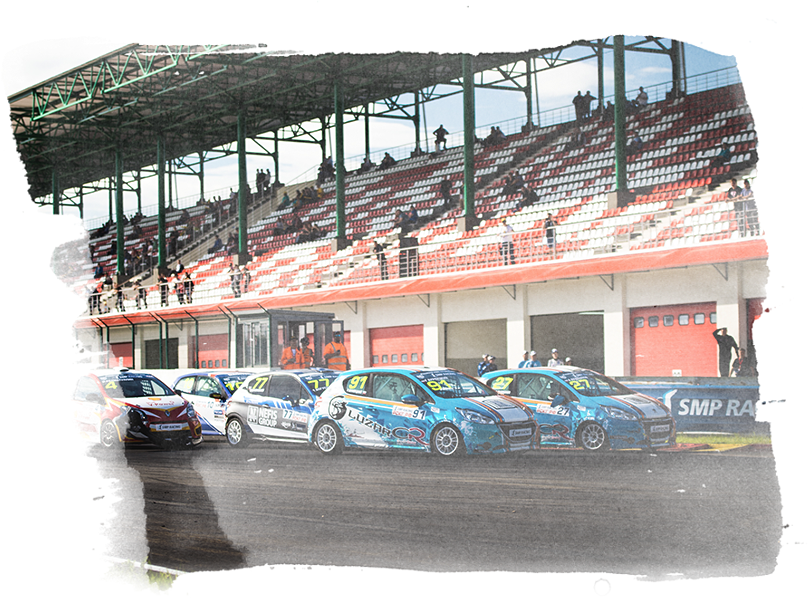 Touring Light – compact motor cars with a power of about 200 hp. It is an engineering class that allows deeply upgrade cars of various brands and models: Kia Rio, Volkswagen Polo, Ford Fiesta, SEAT Ibiza, Renault Twingo, Peugeot 208, LADA Kalina NFR. Hatchback Hyundai Solaris was constructed according to 2017 season requirements of the Touring-Light class.
Each racing weekend drivers of the Touring-Light SMP RCRS take two races of 20-30 minutes. There are trainings and qualifying races at each stage. It determines the drivers' places at the start of the first heat, which is performed on the move. Positions are distributed in accordance with the track's time passage, which the driver shows. Driver whose result is worse than 107% of the leader's time is not allowed to compete.
Starting places in the second heat are determined by the results of the previous heat. The first ten finishers start in reverse order - this rule is valid in all standing groups.
tytyt